Check out all
activities at
Sunshower
Check out the
Game Room
*Pool Table
*Ping Pong
*Mini-Shuffleboard
*Darts
Pickleball
Petanque Court
Swimming
Water Volleyball
Miniten
Dirty Bird
Hiking
Bird Watching
Always something new
at Sunshower.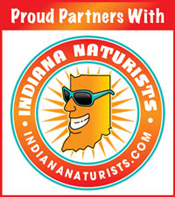 Welcome to the Sunshower Country Club's website, thank you for your interest In Sunshower, a sanctioned AANR Nudist Resort, and visiting our site. We are located in beautiful Centerville, Indiana and have been since 1959. Located approximately 1 hour from Indianapolis, Dayton and Cincinnati we draw from 5 different states. Membership consists of 200 plus friendly people from all walks of life. Click on "Take the Tour" to view the grounds and fee schedule.
Located on 120+ acres there is plenty for people to do and also secluded private spots for the ones that prefer chill time. Our pool is very large and allows for rafts to sun on. An umbrella protected picnic area poolside offers a place for meals, reading, chatting, etc. Lounge chairs are not provided so please bring your own as well as a towel.
Click on Area Attractions to view many fun places close by. The Policies page shows Sunshower's ground rules and offers more information on the nudist lifestyle.
Many sporting events are played at Sunshower. Sports equipment is available, free, for your use. Hiking trails are awesome and you may choose your own route, trails are well posted and fun for all ages. For a full description of all that is happening, please click on the Events icon at the top.
Rental units, RV and tent camping is available. A credit card, at time of booking, will secure your fun in the sun. There is a 48 hour cancellation policy.
More info needed: Email: Sunshower@sunshower.com

Phone: In season (5/20 – 9/26) from 9AM to 6PM (765) 855-2785
Thank you once again for visiting Sunshower's site and hope you can visit soon
2019 Don't Miss These Events

Mark your claendars now!
May 25

-Memorial Day Weekend

June 28 - July 7 - Vacation Week
Many events are planned

July 25-28 - 18th Annual Bare Butts Rally - This event is not just for bikers it is fun for all and cars are also involved.

August 3 - 5th Annual
Bare Butts 5K Run &n Walk

August 10 - Live Show by
A Tast of Love